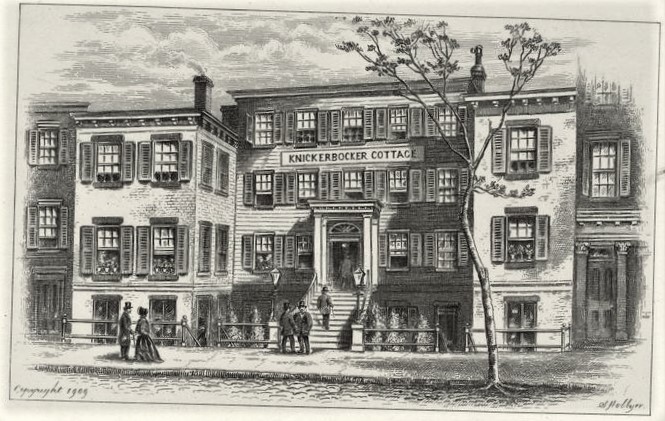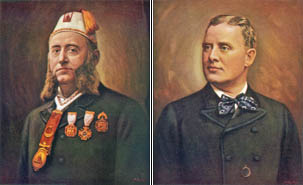 Billy Florence had been on tour in France, and had been invited to a party given by an Arabian diplomat. The exotic style, flavors and music of the Arabian-themed party inspired him to suggest this as a theme for the new fraternity. Walter Fleming, a devoted fraternity brother, built on Fleming's ideas and used his knowledge of fraternal ritual to transform the Arabian theme into the Ancient Arabic Order of the Nobles of the Mystic Shrine (A.A.O.N.M.S.).
With the help of the Knickerbocker Cottage regulars, Fleming drafted the ritual, designed the emblem and costumes, formulated a salutation and declared that members would wear the red fez.
The first meeting of Mecca Shriners, the first temple (chapter) established in the United States, was held September 26, 1872. As word got out about the fledgling organization, membership grew rapidly, spreading across the U.S. In the early 1900s, membership spread into Canada, Mexico and Panama. Today, Shriners International is a fraternity with nearly 200 temples in several countries, thousands of clubs around the world and hundreds of thousands of members dedicated to the principles of brotherly love, relief and truth.
Next Up: Shriner Values